Welcome to the Michigan Chesapeake Bay Retriever Club
Our members are made up of long time breeders, new breeders, hunters, pet owners, hunt test judges, trainers and many who participate in the various programs offered by the AKC. These activities emphasize the versatility of the breed, & encourage Chesapeake Bay Retriever owners to maintain an interest in their dogs in all areas of training.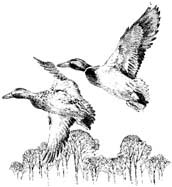 The Michigan Chesapeake Bay Retriever Club is a Licensed club of the American Kennel Club.


Interested in our Club?
You're welcome to attend our activities as a guest
and see what we are all about.
2022 Dates
September 1oth
Supported Entry & Sweepstakes

September 18th
Meet the Breed Booth

All pictures, graphics, and text ©MCBRC, February, 2005.
No reproductions of content without written permission.